OTHER TOOLS
Furthermore, INVRS offers a suite of other tools to make the process of investment analysis easier.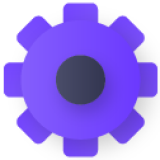 1
With its unique portfolio-based analysis architecture, you can analyze a group of stocks as easily as you can analyze one, giving you the powerful insights of peer-based analysis.
2
Along with the ability to graph price and other statistics, you can create graphs of your custom analyses.
3
Create notes and evolve them into reports or articles.  You can enhance them with your graphs and charts as well as images and videos.
Want to see INVRS in action?  Request a custom analysis of the North American stock of your choice.  You'll receive a peer-based analysis using a unique model that you will not find elsewhere.
Thank you! Your submission has been received!
Oops! Something went wrong while submitting the form.